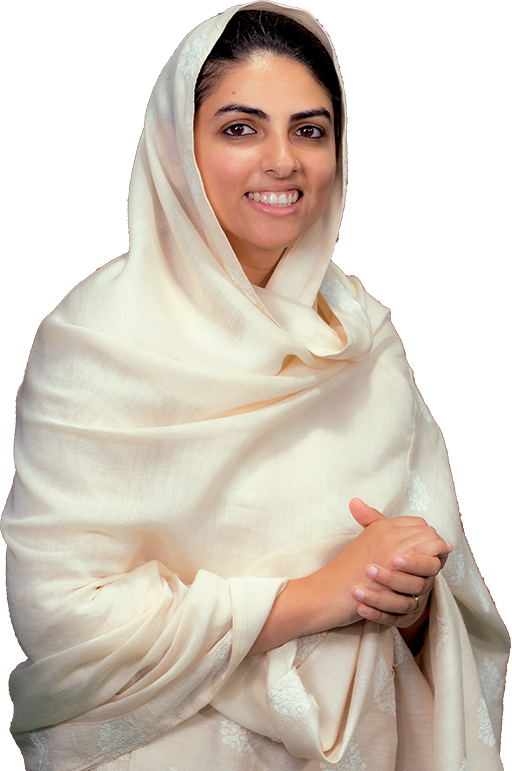 SATGURU MATA SUDIKSHA JI MAHARAJ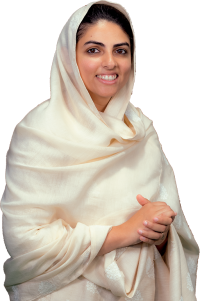 Born on 13th March, 1985 in the Holy family of Baba Hardev Singh Ji and Mata Savinder Ji, the youngest of three sisters, Sudiksha Ji always stood out because of her patience, strength, faith and wisdom. She always upheld the virtues of a gursikh in her student life. She has done her bachelors in psychology. Even after facing challenging situations in life, Sudiksha Ji never lost her faith in Nirankar. She has always been a pillar of strength and joy to everyone around her. When Mata Savinder Hardev Ji Maharaj handed over the sewa of leading the Mission to her on 16th July 2018, Satguru Mata Sudiksha Ji humbly bowed in reverence and accepted the huge responsibility of spreading the message of Truth and Love across the world. Mata Sudiksha Ji has been continuously motivating and guiding the devotees, especially the youth towards a righteous, disciplined and meaningful path. She believes and preaches that Knowing God is the only way to lead a balanced and blissful life.
Ever since Satguru Mata Ji was consecrated as the sixth Master of the Nirankari Mission, she has been travelling to every nook and corner of India to spread the message of Love and Peace, by establishing the connect of a soul with the oversoul, the formless God. Her tours across the world have stabilized the wavering minds of the youngsters, giving them both direction and purpose. Her life partner, Rev Ramit Chandna Ji, has been walking shoulder to shoulder with her on this path of benevolence and human welfare.
The journey of Nirankari Youth Symposiums (NYS), held in India and abroad, vividly bring forth the vision of Satguru Mata Ji. NYS has been a revolutionary step wherein the youth has found a platform for expression of their thoughts along with a methodical understanding of their doubts. Mata Sudiksha Ji not only wants people to know God, but to know God in true essence. It is with the blessings and guidance of Satguru Mata Ji that the Mission and its volunteers could serve lakhs of affected people during the current Covid-19 crisis, when lockdown forced people to stay where they were.
Satguru Mata Sudiksha Ji preaches acceptance of God's will, doing our best in every field, working hard as a team, so as to ascertain organic and holistic growth of our society. She advocates wise use of natural resources, conserving and preserving energy in every possible way.
Thus, in simple words, it would be no exaggeration to state that Satguru Mata Sudiksha Ji Maharaj is a spiritual master who loves to lead by example.
Sheltering the faith of every disciple,
Your devoted life is a living example,
Be it the rains or the blaring sun,
You witnessed and believed the only one